Harbinger of civil war in France:
More Than One Quarter of Jews in France Want To Leave; First time since Nazis took power in Germany

Some 82 percent of respondents say anti-Semitism is a serious problem in France and 78 percent say it has deepened in the past few years.
Moreover, 38 percent of respondents say they personally have been the targets of anti-Semitic incidents, and 58 percent say they know friends or relatives who have been singled out.
Only 30 percent say they don't know anyone who has experienced some form of anti-Semitism.
"Most of those who are thinking of leaving — 64 percent — have been victims of anti-Semitism, whether physical attacks, verbal assaults or some other form of anti-Jewish behavior.
http://www.jewishfederations.org/page.aspx?id=41975
Frightening stuff from The Gloved One?
– Did Google's anti-Semitic search results aide a leftist in getting elected to office in France?
http://thefinereport.com/2012/05/frightening-stuff-from-the-gloved-one/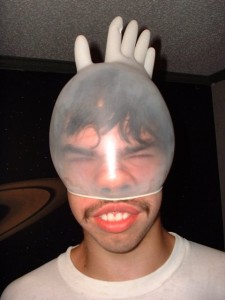 – Google CEO Larry Page?
– Is Obama-pal Page an anti-Semite?
See our previous post, 'Frightening Stuff From The Gloved One'
http://thefinereport.com/2012/05/frightening-stuff-from-the-gloved-one/