The House of Representatives Set to Consider Exempting Presidential Appointments From Being Confirmed By The Senate
Critics: The "Act" amounts to Congress neutering itself and giving the president
unprecedented

power.
The United States Constitution does not bestow kingly powers on the President to appoint the senior officers of the government with no process:
House passes bill eliminating Senate confirmation for presidential appointees
"Remember this: never patronize the same hooker twice. And if you do, don't let him take any keepsake photos."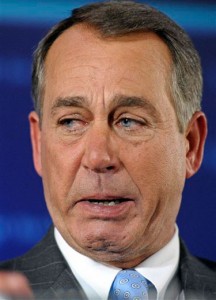 John Boehner: Speaker of the House and a vain coward of historic proportions.