The 'fix' is on: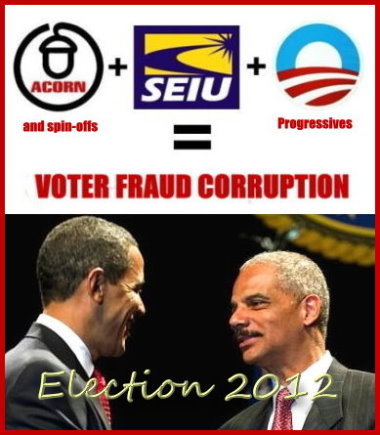 COLUMBUS, Ohio — Two volunteer poll workers at an Ohio voting station told Human Events that they observed van loads of Ohio residents born in Somalia — the state is home to the second-largest Somali population in the United States — being driven to the voting station and guided by Democratic interpreters on the voting process. No Republican interpreters were present, according to these volunteers.
While it's not unusual for get-out-the-vote groups to help voters get to the polls, the volunteers who talked to Human Events observed a number of troubling and questionable activities.
A source, who wishes to remain anonymous, is a volunteer outside the Morse Road polling center.  She has witnessed Somalis who cannot speak English come to the polling center. They are brought in groups, by van or bus. The Democrats hand them a slate card and say, "vote Brown all the way down." Given that Sherrod Brown is the incumbent Democrat Senator in Ohio, one can assume that this is the reference.
Interpreters are permitted by law to interpret for the individual voting; however, they are forbidden from influencing their vote in any way. Another source who also wishes to remain anonymous has seen Democrat interpreters show the non-English speaking Somalis how to vote the Democrat slate that they were handed outside. According to this second source, there are not any Republican Somali interpreters available.
According to the Somali Community Association of Ohio's web site, over 45,000 Somalis live in Ohio. Only 40 percent have become citizens of the United States, and only 25 percent speak English well enough to get a job.
Although Republican leadership in Ohio passed a voting reform law, it was repealed by the legislature itself after the Democrats threatened a referendum.
The second source mentioned has seen voter intimidation at this same voting place. A Mitt Romney bus stopped near the voting center, approximately 30 Democrats who were outside handing out the slate cards rushed over to the bus. They yelled at the bus, and swarmed around its door when anyone attempted to exit the bus.
http://www.humanevents.com/2012/10/26/is-voter-fraud-being-committed-in-ohio/
Zzzzzzz…
CONTACT THIS A-HOLE AND GET HIM OFF HIS @#$%!
(202) 225-0600