The official White House lawn jockey and Boozer of the House speaks:
"This is your moment — we want you to succeed."
It is time for the GOP House majority to fire this asshole.
 http://dailycaller.com/2012/11/07/boehner-to-obama-this-is-your-moment-we-want-you-to-succeed/#ixzz2Bc3wpLOc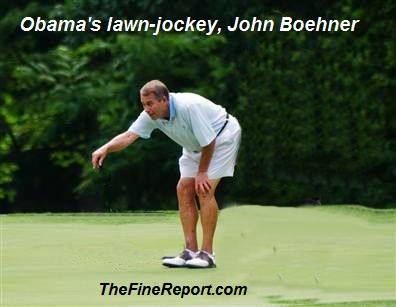 Says Mark Levin:
"We conservatives, we do not accept bipartisanship in the pursuit of tyranny. Period. We will not negotiate the terms of our economic and political servitude. Period. We will not abandon our child to a dark and bleak future. We will not accept a fate that is alien to the legacy we inherited from every single future generation in this country. We will not accept social engineering by politicians and bureaucrats who treat us like lab rats, rather than self-sufficient human beings."
"

I

will!"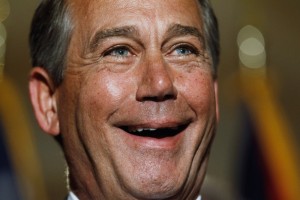 FIRE THIS SELL-OUT BOOZER BEFORE THE NEXT CONGRESS IN JANUARY.