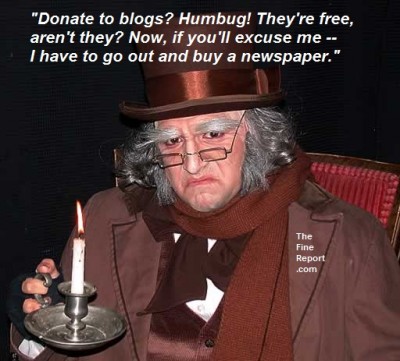 Don't be like Scrooge: start donating to blogs. Five bucks here, twenty bucks there — it makes a difference.
Quality blogs cost money to maintain, both in professional time and administrative expenses. (Now you know why The Fine Report is so cheap to keep up.)
The people authoring these blogs need your support — donations tell them their work is having its intended effect.
Spend $100.00 the rest of the year supporting a variety of blogs. Your freedom is worth more.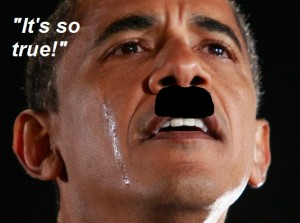 FINALLY, YOU HAVE TO BE OUT OF YOUR MIND — OR A DEMOCRAT — TO DONATE A DIME TO THE GOP UNTIL SQUEAKER JOHN BOHENER IS PUT OUT TO A BOOZER'S PASTURE SOMEWHERE.