New York, New York?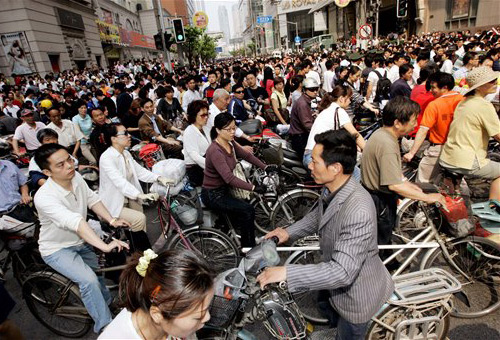 Mass installation of bicycle racks is harming NY small businesses
http://newyork.cbslocal.com/2013/05/01/installation-of-bike-share-docking-stations-testing-new-yorkers-patience/
NY's Shady Towing Practices To Make Room For Bike Stations
http://newyork.cbslocal.com/2013/04/30/city-deeply-concerned-over-shady-towing-practices-to-make-room-for-citi-bike-stations/
Bloomingidiotberg expects you to get around in New York weather like this on a bicycle? (While he rides in his limo, of course.)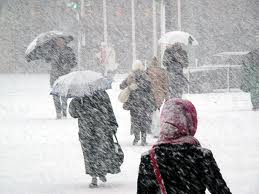 The Chinese have been there, done that — they get it:
 As the average wealth of Chinese citizens improves, the country formerly known as the 'kingdom of bicycles' is experiencing a swell of motorization:
http://blogs.worldwatch.org/revolt/china-aims-to-green-transportation-sector/
This man is insane.