Said House Squeaker Boehner:
"This has been a dark day, and we know more of them lie ahead for the families of the victims.  Hoping that they find comfort – and answers – is at the top of our minds.  And that's all I have to say to productive American citizens living during my time as House Squeaker. But let's also not forget about  those guys who got shot today in D.C. They're almost as bad-off."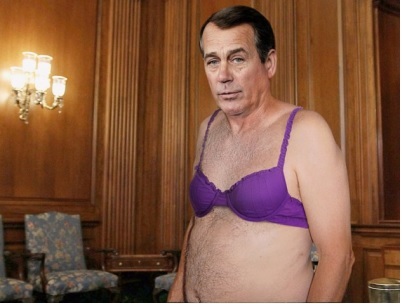 Said Crazy Nancy Pelosi:
"Our prayers rest with the families and loved ones of those killed today — except that I'm an atheist!  But our thoughts remain with the injured and all those now recovering from this unspeakable tragedy — except I'm speaking about it!
HA-HA-HA-HA-HAAAAA!!…  Uh-oh — now I have gas."