Former TV star, Mr. Ed,  who had more character in one hoof than 99% of the hacks in the leadershp positions of the GOP have in their retched bodies.
It will take a generation to undo the indoctrination of half the population and the corruption of 99% of the media. We can safely venture the same is true of the GOP national leadership and its obnoxious 'consultants.'
The GOP simply can no longer be trusted any more than the democrat party can. It has become institutionally corrupt.
We need to destroy it to make room for its replacement: either the Tea Party, the Libertarian party, The Fine Report Party (you can donate now) – whatever. It's no big thing: remember, there was once a Whig Party. That went by the wayside, too.

The "Republican Party" has simply become a dirty word — both to the left and those of us on the right: an incredible feat of incompentence, cowardice and corruption. Trust among us is at zero, and deservedly so. Supporting the GOP on the local level is smiply enabling the corrupt bastards in the GOP national leadership. It's time for the GOP be given its belated last rites.  The stinking corpse of the party of John Boehner, Karl Rove, John McCain — and the rest of them — needs to be buried or cremated. Or both.

We need to rebuild from the ground up. Let's stop wasting time and just do it.
"No problem."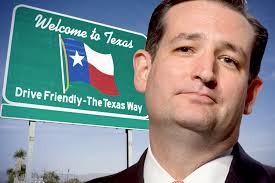 Conservative hero, Ted Cruz
We should have never, ever abandoned this woman as we collectively did to the wolves of the left and to RINOs who have consistently betrayed us.  The shame of our collectively not defending her until our last breath should never be forgotten.
We are her. (Though probably not as good looking.)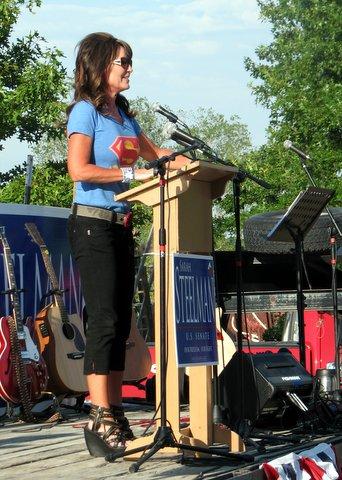 Gov. Sarah Palin
REPUBLICAN PARTY: CORRUPT, BACKSTABBING COWARDS. WORLD-CLASS ASSHOLES. TIME TO DESTROY IT AND START ANEW.

PAYBACK IS ALWAYS A BITCH. AND THAT BITCH IS COMING:


"I've been warning you dumb assholes!
Now, let's get moving!"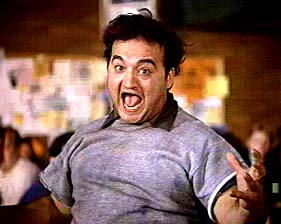 Former Senator Blutto Blutarsky