As Secretary of Inebriation for Barack Obama, Hillary Weiner Clinton was key in the overthrow of the Libyan government.  Since then, chaos has reigned, with the rise in Libya of the power of the terrorist, America-hating Muslim Brotherhood.

What difference does it make now? —-
Theft of sophisticated US weapons in Libya by Muslim Brotherhood endangers the free world:
The recent theft of massive amounts of highly sensitive U.S. military equipment from Libya is far worse than previously thought, with raiders swiping hundreds of weapons that are now in the hands of militia groups aligned with terror organizations and the Muslim Brotherhood. Almost every set of night-vision goggles has also been taken. This is advanced technology that gives very few war fighters an advantage on the battlefield.
"It's not just equipment … it's the capability. You are giving these very dangerous groups the capability that only a few nations are capable of," one source said. "Already assassinations are picking up in Tripoli and there are major worries that the militias are using this stolen equipment to their advantage. All these militias are tied into terrorist organizations and are tied to (salafists)." 
The "salafists" are a jihadist movement among Salafi Muslims. This growing movement in Libya directly endangers the U.S.-supported government, and sources worry that this sensitive equipment is now going to be used by these groups in an attempt to overthrow the government and install a more hardline Muslim leadership.
Some diplomats say they are seeing the kinds of conditions that opened the door to the Sept. 11 Benghazi attack now appearing in Tripoli and across the rest of Libya. 
To make matters worse, the U.S.-developed training camp on the outskirts of Tripoli has now been taken over by one of these militia groups who are hoarding weapons, sources said. The worry is this camp, abandoned by U.S. trainers within the last month, is being used in preparation for an attack on the new Libyan government. 
Meanwhile, special operators told Fox News that training camps throughout eastern Libya continue to train terrorists, and border controls right now around the country are non-existent in most areas. 
"The theft of these weapons and the open borders are feeding Al Qaeda and the Muslim Brotherhood and threatens Libya's neighbors as well. It's already bad. … and now it's really bad."
http://www.foxnews.com/politics/2013/09/25/theft-us-weapons-in-libya-involved-hundreds-guns-sources-say/
"Yeah, but did you see my new haircut?"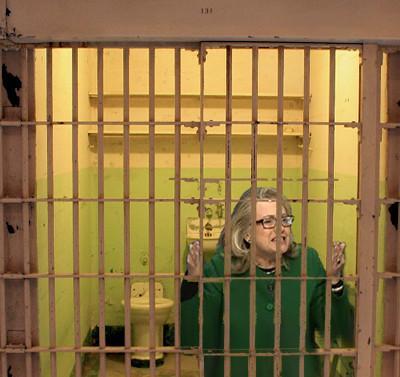 Finally, a position this fraud
might

actually be qualified for: