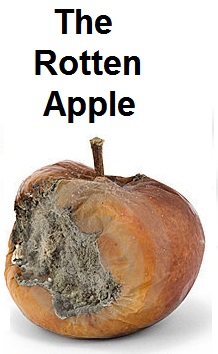 Start spreading the news:
I'm planning to leave today.
I don't want to be a part of it,
de Biasio's New York.
Those vagabond leftists,
They are longing to stick a knife
Right through the very heart of it:
New York, New York.
I don't want to wake up in a city
Whose citizens vote like sheep,
And find a bum like Hillary Clinton
Is at top of the heap.
All the elderly Jews
Are getting punched-out by black thugs in the street.
The Nazis could make a new start of it,
In de Biasio's New York.
If I can make it out of there,
I'd go anywhere.
Goodbye to you,
de Biasio and New York.
The Real Reason for New Yorkers — and the rest of us — to Fear de Blasio:
What is likely to happen is that under his leadership New York will become a town of financiers, hotel maids and public and quasi-public employees. The real middle class will be driven out of the city bit by bit, perhaps replaced in part by new waves of immigrants, but they too will head out as soon as they can — and head your way.
http://www.the-american-interest.com/blog/2013/11/02/the-real-reason-to-fear-de-blasio/