He said it:
"If you've got a business —- you didn't build that.  Somebody else made that happen."
-Barack Obama 7/15/2012
http://www.washingtontimes.com/blog/watercooler/2012/jul/15/picketvideo-obama-if-youve-got-business-you-didnt-/
Remember folks:  While you can't pick your family, you can pick your nose — and still pick your president. For now.
"Hey, I thought you guys were on vacation.
(Excuse me while I put my finger up my nose
to the second knuckle, right in the middle of
this press conference.)"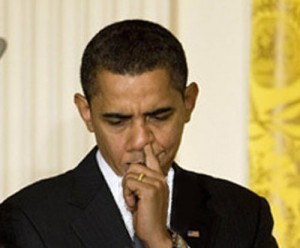 -Barack Obama, builder of nothing, creator of nothing, except misery and hate.