This is an authentic, undoctored photograph of the murderous
Nikolai Yezhov

, Chairman of the Soviet Secret Police (NKVD) in the late 1930's, under the equally murderous dictator Joseph Stalin. Stalin suspected Yezhov of being a homosexual and subsequently had Yezhov — and countless other homosexuals — murdered merely because of their homosexuality.
Utterly amazing: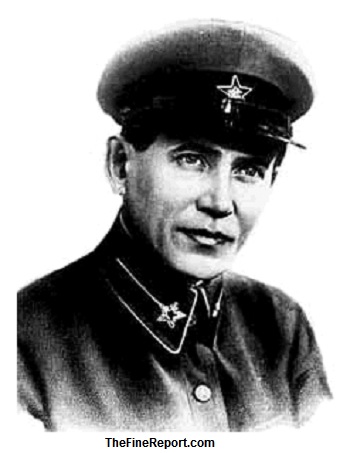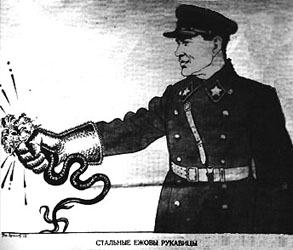 Nikolai Yezhov crushes the traitors in
a Soviet propaganda cartoon. 
Read about leftist dictator Joseph Stalin's murder of tens of millions of ordinary Russian citizens:
http://www.gendercide.org/case_stalin.html
— Then wonder why so many 'liberals' in the U.S. support this monster.
(And we've been giving Obama a Hitler moustache?)