Tawana Brawley is finally served with court order to pay the man she and Al Sharpton falsely accused of raping her in 1987; Sharpton was ordered to pay $66,000, (O.J. Simpson lawyer Johnnie Cochran paid it, among other people)
Sharpton, still relatively unknown outside New York City, and lawyers Alton Maddox and C. Vernon Mason, immediately took up her cause as she claimed she was attacked by a gang of white men, including Pagones.
When 28-year-old Police Officer Harry Crist Jr., committed suicide a week later — likely over a romantic breakup and failing the New York State Police exam — Sharpton and his allies used the incident to accuse Crist of participating in the rape.
When Pagones, a friend of Crist, offered an alibi for his besmirched dead friend,

he found himself accused of raping Brawley nearly three dozen times

.
"This has been on my mind every time Sharpton has been in the news," Pagones said of the case.
"I am reminded of the damage Tawana Brawley, Sharpton, Mason and Maddox caused. It's something I live with all the time."
In 1997, Pagones won a defamation lawsuit against Sharpton, Brawley and her lawyers.
Maddox was found liable for $97,000, Mason for $188,000, and Sharpton was ordered to pony up $66,000.
http://www.nypost.com/p/news/national/time_to_pay_up_tawana_VNfKyp8kwALfSZZE4DdAQI?utm_campaign=OutbrainA&utm_source=OutbrainArticlepages&obref=obinsource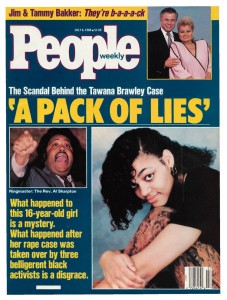 "He raped me 36 times. I know, because I have a meter in my panties."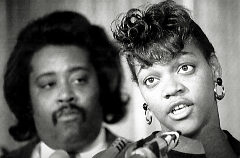 "And dat's da troof! But what difference does dat make now? Right, Barack?"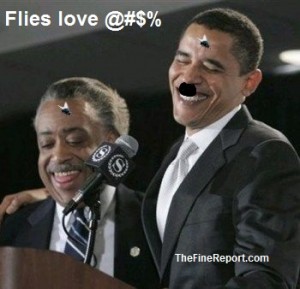 -Scum and Scummier