Not only is she back, but she is back with a statement so stupid, it rivals any made by Hillary Clinton, Barack Obama or any member of the Congressional Black Caucus:
Pelosi: Democrats will amend the Constitution if they control the House!
Says Crazy Pelosi: If Democrats were to take control of the House of Representatives after the November elections, her party would "amend the [U.S.] Constitution" on the very first day" to overturn the Supreme Court's "Citizens United" decision.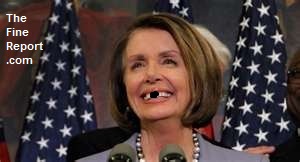 http://dailycaller.com/2012/09/20/pelosi-democrats-will-amend-constitution-to-overturn-citizens-united-if-they-control-house-video/
The Professor Weighs In!
"Hey there!"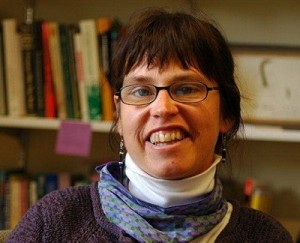 Prof. Papalopolopolis is back after a long summer break, and she responds to Crazy Pelosi's ignorant statement!
"Boy, am I glad to be back and able to respond to the idiocy of Nancy Pelosi! It is amazing that this crazy, ignorant woman was once Speaker of the House, a position which voters wisely booted her out of in 2010. Even the most ignorant person in government — even members of the Congressional Black Caucus (except Sheila Jackson Lee, of course) — would know the Constitution cannot be amended by Congress!
Article V of the Constitution prescribes how an amendment can become a part of the Constitution. While there are two ways, only one has ever been used. All 27 Amendments have been ratified after two-thirds of the House and Senate approved the proposal and send it to the states for a vote. Alas, here's the tough part: three-fourths of the states must affirm the proposed Amendment.  The other method of passing an amendment requires a Constitutional Convention to be called by two-thirds of the legislatures of the States. That Convention can propose as many amendments as it deems necessary. Those amendments must be approved by three-fourths of the states. So as you can see, it's very difficult to amend the Constitution. This is intentional, because our Founding Fathers knew there could be circumstances where crazy people like Nancy Pelosi, Barack Obama and Harry Reid could wind up in high positions of power. Thus, our Constitution provides for some time for voters to realize what lunatics they've put in office, and a last opportunity to boot them out before these lunatics can amend the Constitution so as to become fascist dictators of our country.
So what kind of moron who is in elected office — aside from Shelia Jackson Lee — would think Congress alone can amend the Constitution?? Probably the kind of moron who would propose that racism causes global warming! (I didn't hear Pelosi say that, but I do remember someone saying it. I just forget who.) I am reminded of what my Jewish friend Schmul always calls Pelosi: a 'schumck.' I keep forgetting what the word means exactly, but it sure sounds like it describes Pelosi.

So there you have it, everybody: a little lesson on our Constitution and what a dangerous fool Crazy Nancy Pelosi is.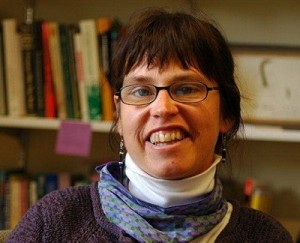 On a final note, I just want everybody to know, that despite it being several weeks since I've appeared here, I still cannot find that purple sticky-note many of you know I've been looking for.  If one of you has it, I'd really appreciate your giving it back to me. I promise: no questions asked.
 See you next time, everybody!
Professor Papalopolopolis' C.V.: