Question: What is the difference between a $30  1.14 HDMI cable from a reputable online dealer, and a $150  1.14 HDMI cable from Best Buy?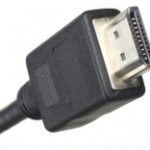 – HDMI cable
Answer:  $120
Guest expert, MSNBC's Al Sharpton explains:
"HDMI means 'High Definition Media Interface.' It sends da audio and da video at da same time. Dere's different kinds, like dere's different kinds of Mexicans. For instance: you need a 1.14 type HDMI cable to use 3D, just like you need a white Mexican to utilize racial divisiveness. So without dat 1.14 designation, you can't get dat 3D outta da cable box, just like without dat white Mexican, you can't start a riot. So unless you got dis 1.14 cable, dat 3D signal you trying to make work is gonna just show up blank, or the signal gonna cut out at times. And when you watchin' dat porn, I found it always cuts out at da crucial time, and I gotta wait and start all over again. And wouldn't ya know, it always seems to happen right after my show, while I'm sittin' around waitin' for dat car to pick me up. (I don't know if you rememba, but my own car got repossessed. Hopefully, you forgot.)  Just be sure when you buy dis cable online, you don't get ripped off by no Jews trying to sell you some inferior cable, like dey always trying to do. Da best deal I found was from da 'Zimmerman HDMI Cables R Us Company' (dey got dat free shipping, moneys back guarantee and good reviews, too), but I wouldn't buy it cause of dat name. Cause now dat he's out, dat Zimmerman probably started dis company, knowing black people needs dem cables in particular, bein' his trial is comin' up on TV, as well as dey watching me on MSNBC all da time.
"Hope dat answers your question!"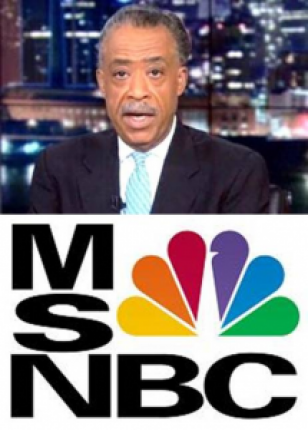 -GE's MSNBC television host, race-baiter, anti-Semite, homophobe, Obama-intimate and now HDMI expert Al Sharpton
"Great piece, Al. I always wondered what 'HDMI' meant. So  what does 'cable' mean?"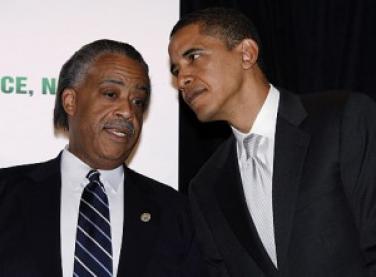 "Dat's my next column, Barack. I don't want to give away da surprise answer yet."
-Lecturer, race-baiter, anti-Semite, homophobe and HDMI expert Al Sharpton with his close friend and political ally, the president of the United States, Barack Hussein Obama.
"Have you sh-t-for-brains connected the dots** yet?"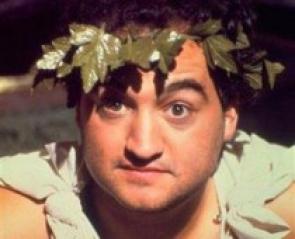 -Former U.S. Senator Blutto Blutarsky
"Isn't Al Sharpton just so calm and composed for a man unofficially in charge of helping Barack Obama destroy the social fabric of the greatest nation on Earth?  Being he's got that TV show and doesn't need to scream as  much anymore, I think he's lovely. Like Michelle Obama. Both, just so lovely. Mitt and I are both considering Al for the V.P. slot this November, if we don't endorse Barack instead."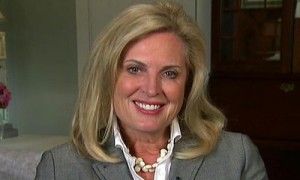 -Ann Romney
*For some further HDMI info:
http://news.cnet.com/8301-17938_105-20056502-1/why-all-hdmi-cables-are-the-same/
**The phrase "connect the dots," is a way of suggesting that if someone considers various pieces of evidence and then considers them in the aggregate, that person will see the obvious truth about a matter under consideration. (Or not, if you're a supporter of Barack Obama, yet you are not a socialist or communist.)
Copyright 2012 TheFineReport.com
thefinereport@gmail.com