If you think Hillary Clinton had her head up her ass over the goings-on in the Middle East, it must be reaching her throat by now re the goings-on in Communist China:
Intrigue in Beijing:
(Clinton, you drunk: that's in China, in case you don't know)

For the United States, the Bo case highlights a growing split within what U.S. intelligence agencies previously viewed as a politically homogenous leadership. Now there are concerns that hardline, anti-American forces could overtake more cautious Beijing bureaucrats who favor less aggressive defense and foreign policies as a way to avoid disruptions in the current economic modernization plan.
New questions about China's future leaders also are taking place as the United States shifts eastward, with a new policy of bolstering military and diplomatic power in Asia to protect freedom of navigation and friends and allies in the region who want a counterbalance to the growing threat posed by China.
http://freebeacon.com/intrigue-in-beijing/
Head up her ass #1:
"Hermfulgermoglopflershlomfluss….Or some'in like that…" *hic!*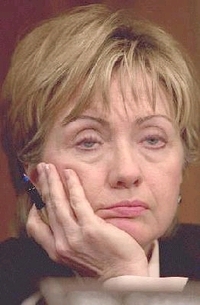 Secretary of Inebriation, Hillary Clinton
Head up her ass #2:
UN-American U.N. Secretary and Obama-hack Susan Rice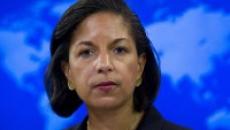 "Communism is good. Isn't it?"