Barack Obama admits the existence of the 'girlfriend' character from 'his' book "Dreams of My Father" is a lie. 
http://www.politico.com/blogs/media/2012/05/obama-ny-girlfriend-was-composite-character-122272.html
We'll soon all learn he didn't write that book, either.  Or any other book.
Even now, there are many of us who understand the entire life story of 'Barack Obama' is a lie.
And we understand him to be the lunatic he actually is.
And he is president of the United States.
"WHAT A BUNCH OF DUMB F-CKS!!  HOW MUCH MORE OF THIS BULLSH-T ARE YOU GONNA TAKE FROM THIS A–HOLE?!  HUH??"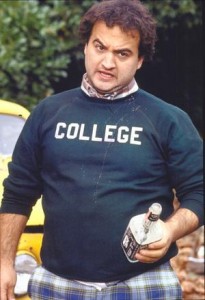 -Guest commentator Blutto Blutarsky