Hillary Clinton today entered an Alcoholics Annonymous program at an undisclosed location in preparation to replace Joe "Amos & Andy" Biden as Barry Obama's running mate. "I was stupid in choosing a fool like Biden," said Obama. "And I'm even more stupid in choosing a drunken fool like Clinton. But that's how I roll."
No just any lush: but an incompetent lush!
"Boy, talk about needing a little 'hair of the dog'…"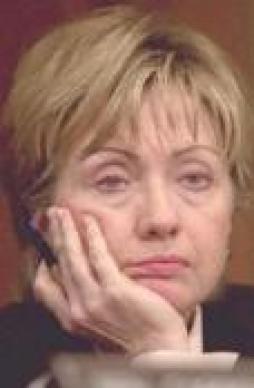 -Secretary of Inebriation, Hillary Clinton
De facto Secretary of State Huma Abedin jumps into action!