NO JOKE:
Actual Los Angeles Magazine cover story:
Los Angeles Mag: "Antonio Villaraigosa a 'failure' as mayor"
http://www.laobserved.com/archive/2009/05/los_angeles_mag_antonio_a.php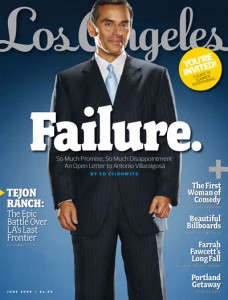 -This, is the Democrat party's flagship Latino. His real name: Tony Villar.

Attention all non-corrupt media outlets with a sense of humor: this guy is the biggest jackass since…Jackass!  There is a lot of fun to be had at this putz's expense, so start preparing. He is considered an absolute joke in Los Angeles.
These two radio guys (John and Ken) have well-earned career lampooning him (you can listen to them on the Internet:)
http://www.johnandkenshow.com/
Just how pathetically inept and corrupt is this guy? This bad: he's a Hillary Clinton intimate! She chose him as a national co-chair of her failed presidential campaign.
A former 'community organizer,' he is as great a contrivance as 'Barack Hussein Obama'  or 'American's smartest woman, Hillary Clinton.'
Don't miss out on the fun – start preparing!
"'Veeah' who?…  Oh, that guy…  Speaking of Mexicans, how about another Margarita?"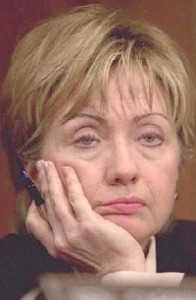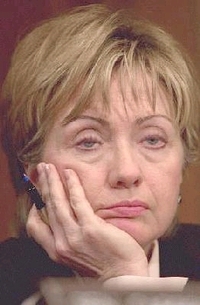 U.S. Secretary of Inebriation, Hillary Clinton